FastTrackAI®
Efficient. Intelligent. Connected.

Digitized expertise for smart claim handling.
Real-time detection and assessment
The future of claim recording and initial calculation utilising artificial intelligence
FastTrackAI® is launching a fully digitized claims handling process so that claims regarding damaged vehicles can be settled much faster and with less stress. Insurance companies and experts have more time for complex claims, and customers benefit from fast damage detection, transparently documented decisions, as well as consistent and precise damage calculation in real time. They profit not only from a huge pool of up-to-date data, but also from the unique linking of players along the entire automotive value chain.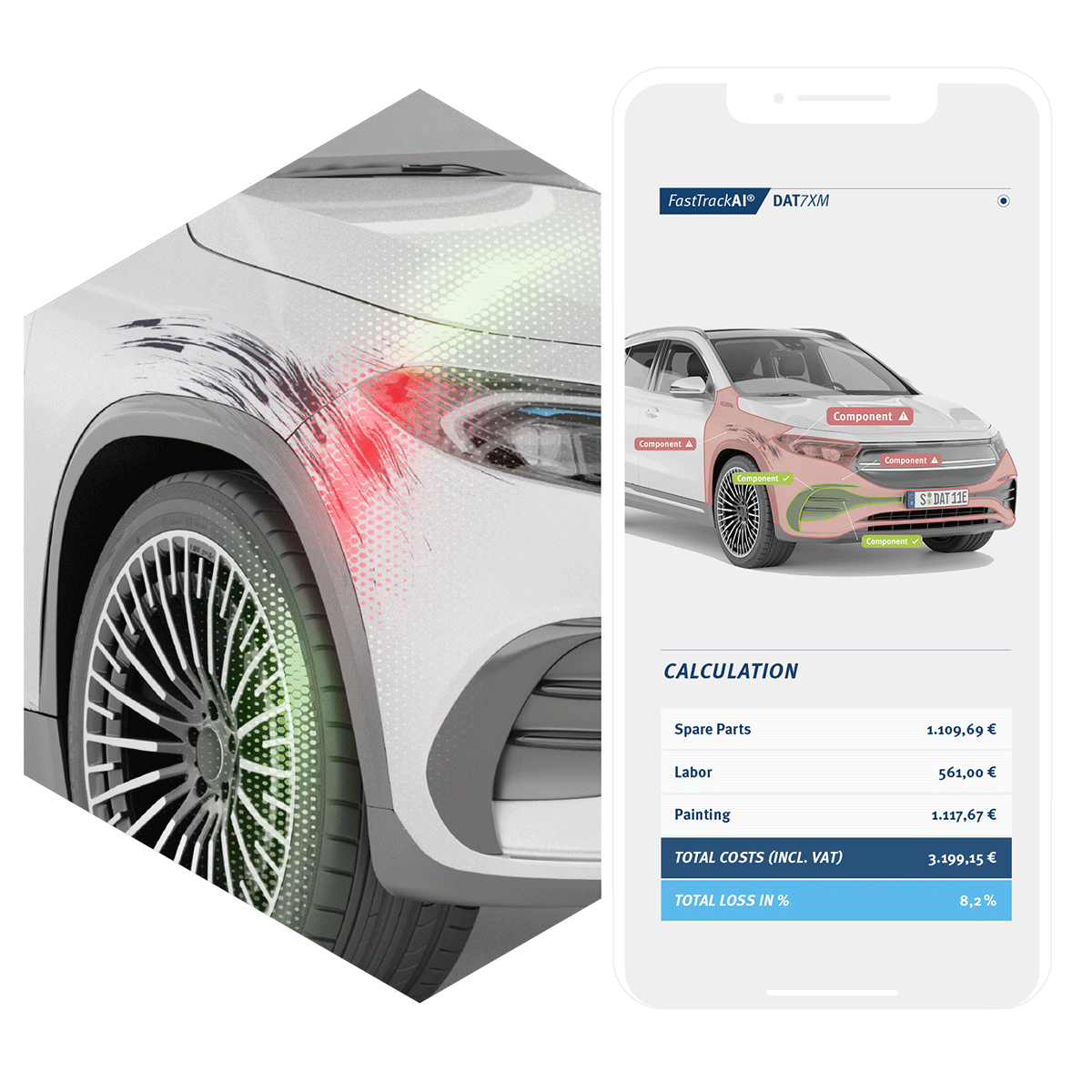 FastTrackAI®

Advantages At A Glance:

Faster claim processing

No need for standard manual processes

Exploitation of saving potentials

Precise and reliable calculations

Transparent documentation

Customer loyalty through self-service interaction

Increased customer satisfaction

Always based on real and current vehicle OEM data
You would like advice regarding FastTrackAI®?
Simply fill in the form below. Then we can discuss the benefits of FastTrackAI for your company.
FAQ: Questions and answers about FastTrackAI®
Please click on the individual questions then the corresponding answers will open!