Flexible file handling on 1 platform
SilverDAT myClaim is the answer to the challenges in your claims management processes. This management tool connects all companies involved in the claims process from manufacturers and auto repair garages to insurance companies and fleet owners as well as expert organizations, all companies are able to collaborate on one digital platform.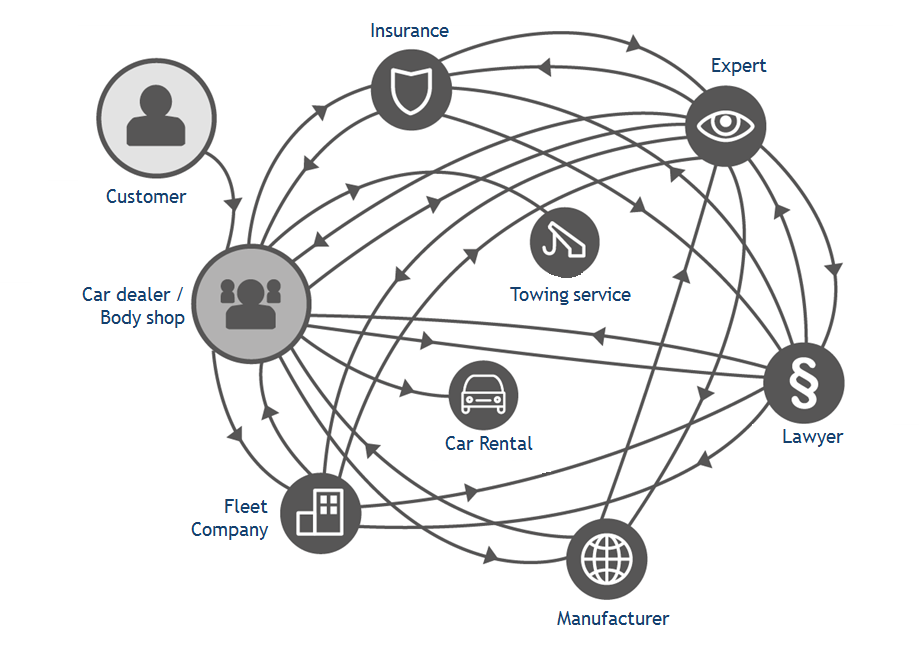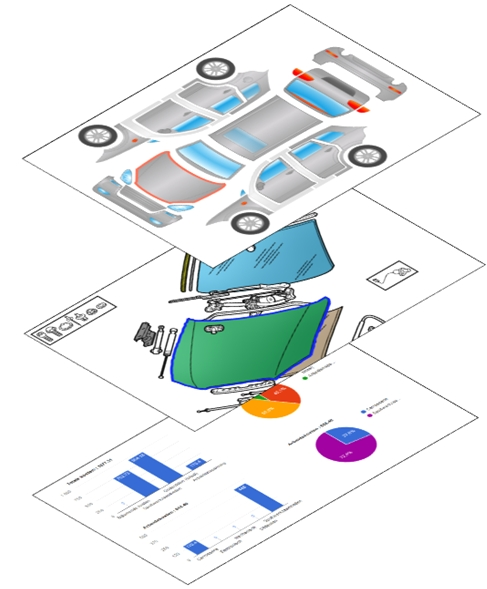 Who is SilverDAT myClaim for?
SilverDAT myClaim offers the possibility of digitally connecting various parties to one single file. Each party has its own role with specific rights, duties and representations of the file. This creates a network where the following parties can connected for better workflow:
Manufacturers / importers

Insurance companies

Rental companies

Damage repair companies

Salvage companies

Expert organizations

Fleet owners

Leasing companies

Car companies

Parts suppliers
Web-based application, no local installations or updates required

Low-code development makes process improvements possible quickly

Integration of all of involved parties in the claims settlement process, from auto repair garage and insurance company to expert and manufacturer/importer.

Advanced workflow capabilities that enable unhindered processing

New damage calculations can be created directly in SilverDAT myClaim

Extensive audit trail possibilities

Assign rights in the system per participant and user

Built-in support for multiple languages and currencies

Built-in flexible business rule manager
SilverDAT myClaim is a low-code development and communications platform. This makes it possible to digitize processes around the vehicle in a short period of time and with great flexibility. The platform is made up of various building blocks that when used together can support a unique process.
Our implementation consultants, together with our clients, model the most ideal processes for their needs and subsequently implement these processes in the platform in no time at all.
For example, for each participant in the claims settlement process, the individual procedures, wishes and requirements are addressed. Each participant has his or her own rights in the system that only relate to their role and area in the overall process. This can even be set at the employee level within a company. For all joint processes, the requests and wishes of the all parties involved can be integrated.
Within SilverDAT myClaim, damage calculations can be imported from any damage calculation system, or use the power of the fully integrated standard calculation system from DAT. Documents and images are uploaded in the claim file and are accessible to all the assigned participants.