Reaching the next level with telematics
How your company already benefits from telematics data today
Telematics data from vehicles are particularly relevant to repair shops, fleet operators and insurance companies. As a result of our investment in High Mobility, we can provide you with integrated, dynamic vehicle data at a new level of quality and quantity and in such a way that you can access these valuable resources quickly and conveniently during your day-to-day business.
Take a look at the solutions available for your industry right now!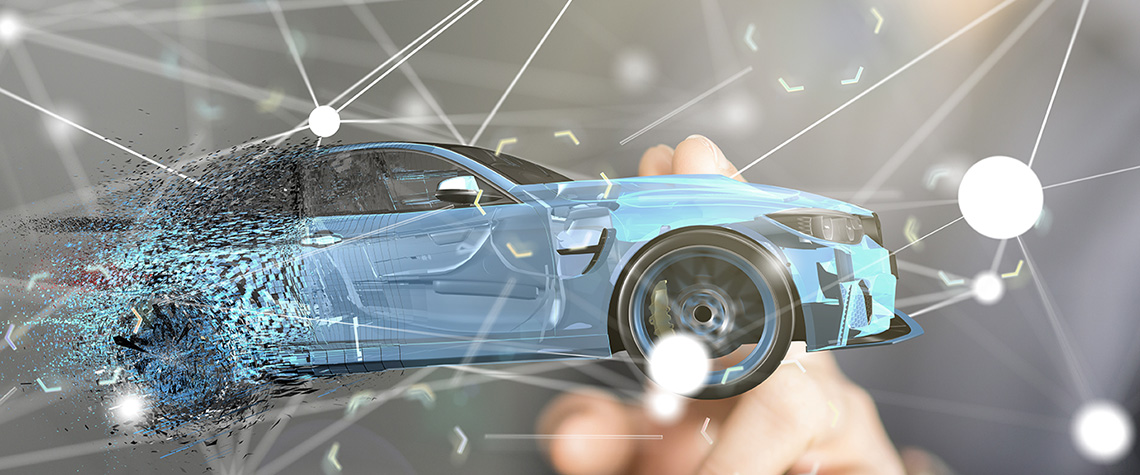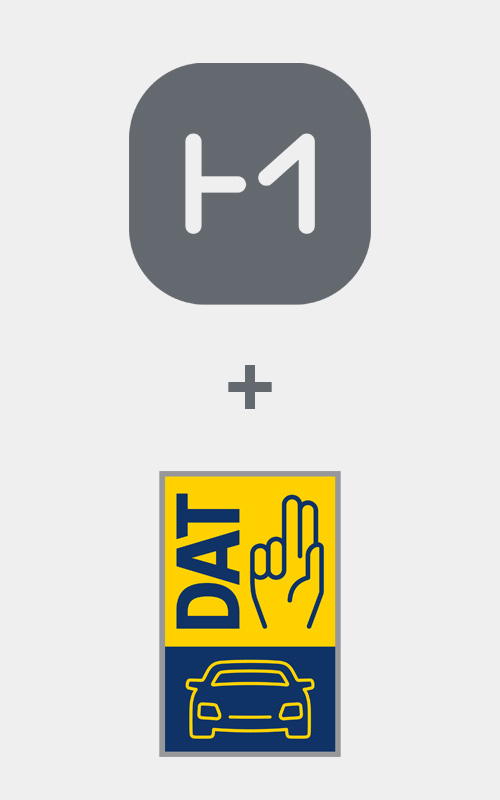 Not a facelift. A new generation.
Digitalisation par excellence: gain access to telematics data without additional hardware. Fully manufacturer-agnostic and GDPR-compliant. Take advantage of HIGH MOBILITY's vehicle emulator, which has completely reinvented the way telematics applications are tested today.
Reality. Today. Cars that work for you!
Gain time for everything that cannot be automated. Discover how to use your customers' vehicles or entire fleets to increase customer loyalty. Offer completely new services that perfectly complement your core business and further increase your customers' satisfaction!
That which belongs together, comes together.
At HIGH MOBILITY and DAT, we share the same DNA – more than 90 years of automotive experience meets new technologies and innovative ideas. Together we provide a standardised interface, a single contractual framework and a usage-based billing method for your application and your service.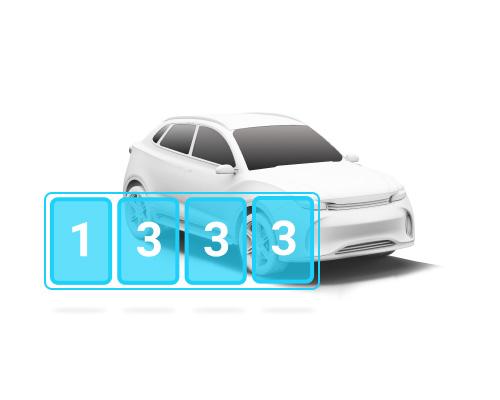 Our solution for repair shops
– Maintenance automated via telematics.
Proactively contact your customers when their vehicles are due for maintenance. With our telematics interfaces, you'll receive nearly real-time information about all of a vehicle's alerts, status parameters, error codes and services due. Check diagnostic information from anywhere and even without seeing the vehicle on site.
Our solution for fleet operators
– Keep logbooks for countless vehicles via a single interface.
Fleet operators highly value our professional vehicle tracking. Whether you need an automated logbook to meet legal requirements or want to measure energy and fuel consumption live – our telematics interfaces provide all the information via a standardised and manufacturer-agnostic system. In addition, you benefit from the integration of each vehicle's current mileage and GPS location.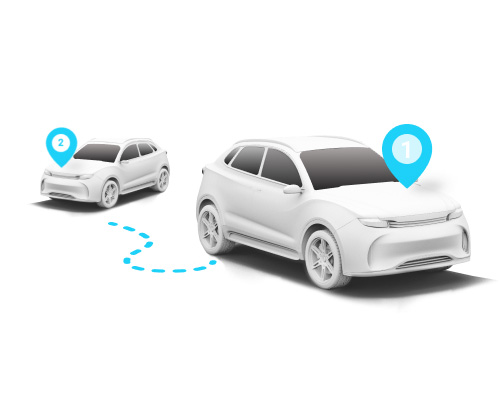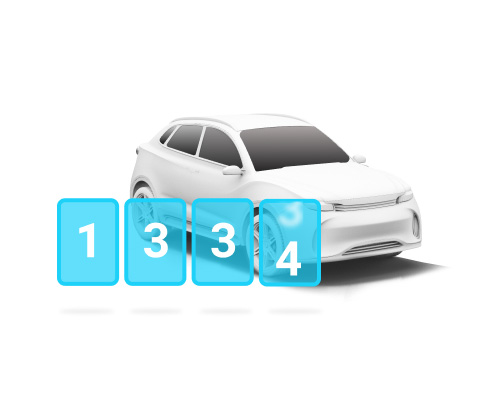 Our solution for insurance companies
– greater flexibility with our PAYD package.
You can now automatically and digitally view all of the kilometres driven by a customer for your new pay-as-you-drive insurance product. With our telematics solution, you can create a smooth process for registering, confirming and onboarding your customers directly upon conclusion of the contract. And everything works without needing to install any additional hardware.
Our solution for e-mobility app providers
– fear a lack of range? We eliminate it.
There is no need to guess the range of an electric vehicle, it can be queried quite simply. You can find out the current battery status and all related details at any time via the telematics systems built in by the manufacturer. Let your charging station communicate directly with the vehicle. All without the help of additional hardware, such as OBD-II dongles.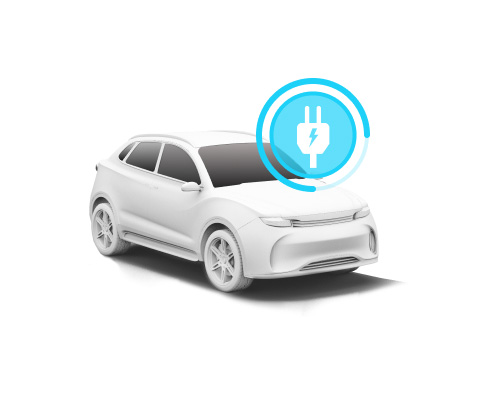 You want to know more on the subject of telematics data?
Simply fill out this form. Afterwards, we can discuss how you can use telematics data to benefit your business.
FAQ: Questions and answers on telematics and collecting vehicle data
Please click on the individual questions to view the corresponding answers!
The Auto API – our cloud-based, hardware-free telematics solution – can access and transmit telematics data from linked BMW, MINI, Mercedes-Benz, Ford vehicles and many more car brands. We are currently in discussions with all OEMs and will soon be adding many more manufacturers and brands to the service.
Vehicle owners can grant third-party providers access to vehicle data during the standardised authorisation process (consent flow). If owners no longer wish to share their data, they can digitally withdraw their consent at any time. During the activation process, we clearly explain what data is being transferred, to whom and for what purpose.
As soon as a potential customer wants to connect his or her vehicle, a 'Connect vehicle' button is displayed in the start application. By clicking on this button, the user is redirected to HIGH MOBILITY. On this website, the user can select his/her vehicle and check which specific data points the third party has requested access to. As soon as the selection has been confirmed, the user is forwarded to the corresponding OEM portal. Here they can grant their final consent to the sharing of their telematics data. After confirming the request, the user is redirected back to the original page.
The Auto API supports a wide range of possible data points. All of these data points can be tested and viewed in development mode and in the vehicle emulator. In production mode, the available selection is slightly smaller and focused on data points that have been approved by the respective OEMs for productive use. Details can be found in the following table of data points approved by OEMs for productive use available online.
Yes, you can query the vehicle location via HIGH MOBILITY's telematics interface without installing any additional hardware.
None. As our platform receives telematics data directly from the vehicle manufacturers, no additional hardware or dongles are required. The connected vehicles use the standard data connections and associated reception and transmission options.
You don't have to pay anything while working in development mode – you can use the platform, the vehicle emulator and the associated simulations completely free of charge. As soon as the interface enters productive use, usage-based fees are incurred depending on the application. View the detailed pricing overview here..
Take a look at the Getting started-Guide to learn everything you need to know about the Auto API, the vehicle emulator and the HIGH MOBILITY platform. As soon as you feel ready, we would be happy to get in touch with you or for you to attend one of our DAT interface workshops where we will present the telematics interface options in detail.